Mi-Seon Lee, Piano
Ms. Mi-Seon received her Bachelor's and Master's degrees in Piano Performance and Piano Pedagogy from Baylor University. Along with her study at Baylor, she also completed several international studies including, Bösendorfer International Piano Academy in Vienna, Austria as well as several in the USA. During her study at Baylor, she has taught students from preschool age to adults in all different learning levels. Her specialty at Baylor Piano Lap Program was teaching children's groups and private lessons as well as children's musicianship. As a teaching assistant during her master's program, she was in charge of teaching non-music major college students in groups as well as private lessons.
After completion of her Master's degree, she started a private music academy in Korea. As a piano teacher and music director at the school, she arranged many special events for children such as master classes with parents, seasonal concerts, music theory parties, etc. Her research on children's method books led her to continue to write children's music for her own teaching as well as to develop her own theory worksheet based on individual's learning capabilities.
As an educator, performer, and collaborative artists, she has performed solo piano recitals, piano ensembles, and chamber music ensembles. Ms. Mi-Seon's goal as a piano instructor is to inspire her students to enjoy their learning as well as to develop their potential musical abilities in a fun environment. She enjoys ensembles with her students and listens to her students all the time.
Kyung Hwa Cho , Piano
Ms. Kyung Hwa Cho is currently pursuing a Doctoral degree in piano performance at the University of North Texas under the advising of Grammy-nominated American pianist Joseph Banowetz. She received her Master's degree in piano performance from the University of North Texas. She also obtained Graduate Performer's Certificate Diploma from the University of Texas at Arlington, where she was a recipient of an Outstanding Graduate Student Award and Outstanding Keyboard Student Award. She received a Bachelor's Music degree with distinction from Hanyang University in Seoul, Korea.
She won the first prize at the American Protégé's International Music Talent Competition and gave the winner's performance at the Carnegie Hall in New York. She also won the first prize for a scholarship competition named "Centennial Music scholarship" and performed Rachmaninoff's Rhapsody on a Theme of Paganini with the UTA Symphony Orchestra as a concerto competition winner at the University of Texas at Arlington. Kyung Hwa Cho has appeared as a solo recitalist, chamber musician, and orchestra pianist at the University of North Texas and University of Texas at Arlington. She has been teaching a number of piano classes for several years. She loves to give lessons to students of all ages who have passions to learn music.
Boeun Kim, Piano & Voice
Ms. Boeun Kim started taking piano and voice lessons at the age of five. Voice and piano have been inseparable to her and she has always been fascinated to play piano for her own vocal practice. She graduated from the Seoul National University with the Bachelor of Musical Arts degreed in Vocal Performance and Piano performance in Korea. She started her graduate study in vocal performance and piano performance at University of Texas at Arlington since 2013. While studying at UTA, Ms. Boeun has won the National Association of Teachers of Singing Artist Award (1st prize on Graduate Division) in 2013. She was also the winner of a competition held by Korean Music Education News. She also performed as a featured soloist with Korean Broadcasting System Symphony Orchestra as well as UTA Symphony Orchestra.
As an educator, Ms. Boeun has been teaching voice classes as well as piano for many years. She has been teaching students from preschoolers to adults at different learning levels. Her favorite class is piano ensemble. She is currently working as choir director at Immanuel Methodist Church in Irving. As a performer, she has performed at Opera Workshop and University Singers Choir as a collaborative artist. To build her collaboration skills, Ms. Boeun has been participating in chamber music as well as accompanying voice and other instruments. She continues her study and research in vocal art, piano literature, and collaborative works to improve her teaching and performances.
Harry Kwon, Violin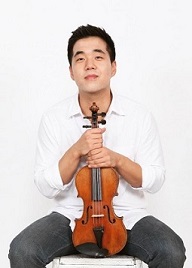 Harry (Hyuk-min) Kwon was born in Seoul, South Korea. He moved to Great Britain after winning a music scholarship at Box Hill School in Surrey in 2001. Harry was awarded a place at Royal College of Music Junior Department in 2003, studying the violin with John Gillow, clarinet with Alex Allen and piano with Lynette Stulting. Harry has won the Korean Young Musicians' Competition in 1995 and appeared on Korean television in a programme highlighting young talent. usic Award playing with the Grigori Quartet.
Harry went to Royal Holloway University of London for his Bachelor of Music in 2006, studying with Gabrielle Painter, and was the leader of the Symphony and Chamber Orchestra. Then he moved back to Korea to finish his studies at Kyungwon(Gachon) University, where he was awarded a Full Academic Scholarship to study with Hyun-Mi Kim, who is now a violin professor at Korean National University of Arts. During his time in the military, he was a section leader of Korean National Military Symphony Orchestra that toured to Edinburgh and Beijing where he also worked as an interpreter as well as a performer.
Harry is now a graduate music student in Violin Performance at Southern Methodist University, with the Artistic Scholarship to study with a World-class violinist, Chee-Yun Kim. He continues to work as an enthusiastic soloist, chamber musician, and orchestral player.
Versatile in many styles of music, Harry has played the clarinet in jazz band and improvises on his electric violin.
Eun Chong Ju, Violin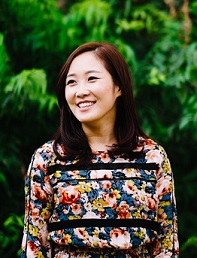 Eun Chong Ju, native of Korea, is a very active violinist and educator. After she obtained her Master's Degree at Southern Methhodist University (TX), she was inverted to Civic Orchestra of Chicago as a violin player. There, she performed with many of the world's famous musicians such as Yo-Yo Ma, Emanuel Ax, Riccardo Muit, and Jaap Van Zweden. She is also active in chamber music and as a soloist. She has performed hundreds of concerts for the Chicago community.
Mrs Ju's achievements as a violin educator are superb and abundant. She has been teaching violin for more than ten years since she was in Korea. She also has worked as a faculty of KCC Music Conservatory in Chicago, IL sonce 2011. She ahs taught over 30 winners of solo competitions and orchestra audition. For beginners, Mrs. Ju is using Suzuki method and Belwin course.
She currently resides in Dallas, TX with her loving husband.
Will Franz, Guitar & Drums
Originally from Mukilteo, Washington, Will moved to Texas to study jazz guitar at the University of Texas at Arlington pursuing a Graduate Degree in Jazz Studies. Having first studied classical guitar at Western Washington University, he earned a Bachelor of Arts Degree in Music, graduating Cum Laude. Will is also an accomplished singer/songwriter, having performed at numerous venues across Washington State. In 2011, he was awarded the Education Association Scholarship to Save Lives for his original song, Send a Friend. He released an EP entitled Sweet Aubade, in 2012, which was produced in Nashville by Multitone Musik. Growing up, Will started out as a percussionist performing in his school's band. He then advanced to snare drum for marching band while also becoming the drummer for his churchÕs worship band. Will began teaching guitar and drums right after he graduated high school in 2008. Currently, Will is performing jazz around venues in Arlington with other students from the UTA Jazz Studies program while continuing to complete his Graduate Degree.